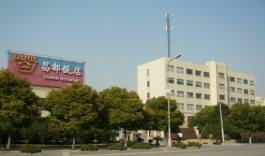 上海昌都仓储有限公司(总部),自1993年创建发展已有25年企业史,并建有一定规模的工业、物流、仓储园区。
总部设立于上海银都路588号,公司总经营面积达12万平方米,主要经营仓库租赁、仓储、物流以及第三方仓储管理,仓库服务。企业宗旨:为客户提供专业的、准确的、高效的、满意的服务。昌都企业还在海外投资房地产、港口开发,并带动公司国内外物流合作方案。  
园区内外资客户现有:美国、英国、日本、法国、香港、瑞士、瑞典、以色列、台湾等三十余家,今年总产值1.5亿元,实现利税1500万。
近年来,昌都企业始终坚持民主管理、协调发展的原则,通过建立科学严谨的企业管理体系,走持续发展的道路,取得了显著成效。 
公司连续三年被上海市私营企业协会评为"上海市先进企业";2005年又被上海工商行政管理局评为"三A级(AAA)守合同重信用企业";2006年上半年,被闵行区总工会评为"厂务公开先进单位"及"闵行区职工最满意企业";公司领导被评为"职工信赖的好经理";2005年底通过了ISO9001国际质量体系认证。
昌都公司在上级领导下每个员工在不同的岗位上积极向上、奉献无私。提倡昌都企业精神:诚信为本、忠诚奉献、勤俭节约、奋斗不息,用我们勤劳的双手,开拓昌都企业的新事业。
昌都企业将于2016年开始两年内扩建改造四万平米的多层商贸一体工业仓储大楼,保持企业的持续发展,使本园区总产值突破四亿。
1、 仓库、厂房租赁
昌都企业主营的仓储管理业,分布于闵行区域,交通便捷、四通八达、地处优越,水、陆、空路,物流极为方便。库区分布合理,现设三大经营区:
A类 银都商贸区——工业商贸、商务区及企业总部,位于银都路、龙吴路,距离徐浦大桥浦东新区2.1公里,上海南站,龙吴轻轨站,中环线,距上海虹桥国际机场 16 公里,距上海浦东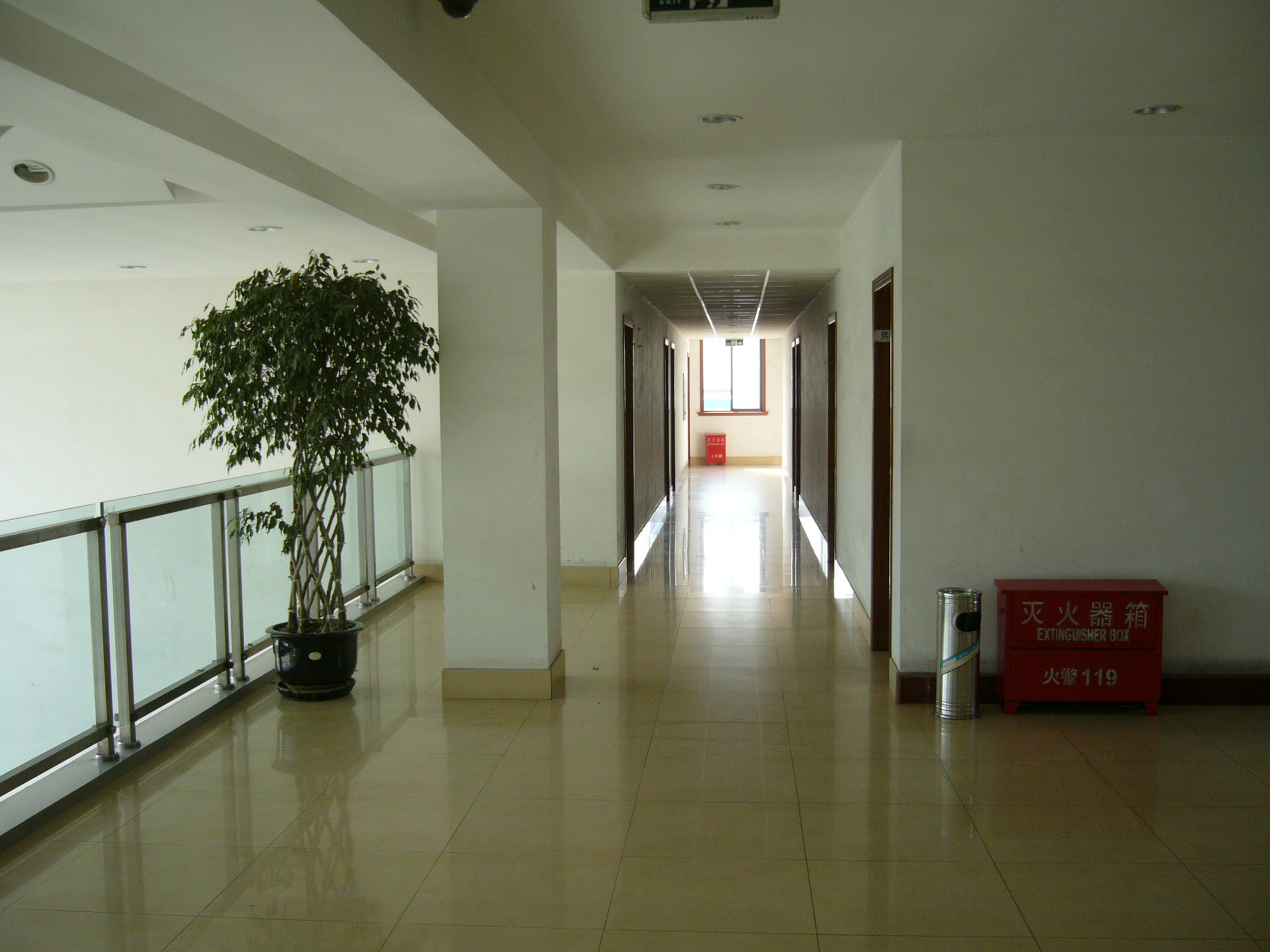 国际机场 40公里,距外高桥国际集装箱码头 41公里,距张华浜国际集装箱码头 34公里,距龙吴港散货码头 1.8公里。未来附近将竣工轨道交通15号线,虹梅南路嘉闵高架,交通将更四通八达,方便快捷。
B类 江川物流园区——园区位于西南铁路物流中心的中央区域,北面接市中心,南面接南方铁路枢纽,还配备南站铁路货运枢纽站。距离轨道交通5号线闵行开发区站仅为1公里路程,高架环线A4、A20、沪杭高速、莘松高速等高速公路,紧紧围绕在基地的周围,交通极为便利。周边还有奉浦大桥(一桥、二桥),闵浦大桥,附近还有港口及上海货运南站的枢纽点。
C类 银都仓储区——北区春申仓储区(近春申路莲花路路口),南区金都仓储区(近虹梅南路双柏路路口),都是以500平米大型仓库为主。周边都是大型物流运输公司,交通运输及其方便。
昌都企业占地面积240亩,办公楼4000平方米,有底层和多层厂房、仓库,面积约12万平方米,有20平方米、100平方米、500平方米、1000平方米、5000平方米大、中、小不等。建房隔热、保温良好,库内通风、通气、防霉、防潮、内仓平整、干燥。库区环境幽雅,美貌整洁。道路宽畅,通行无阻,装卸操作十分便利,并配有大型平台,供集装箱装卸货物。库外配装新型遮雨防晒天棚,风雨、寒雪,装卸无阻。仓库区域,配备完善的消防器材及辅助设施。为保障库区的绝对安全,严谨防火、防盗,配备24小时探头监控器及报警装置。
2、综合园区招商
昌都企业随着社会的发展,近年来新增银都商贸区招商项目及江川物流园区招商。可以向向企业提供政策上、法律法规上的咨询服务,以及提供各种政策信息。境外企业、其他经济组织和个人来本公司落户,建有(100平方米~2000平方米不等)厂房,配备仓库、商务办公楼出租。根据不同的地理位置,制定了不同的价格以便客户按需选择。

| | | | | |
| --- | --- | --- | --- | --- |
| | | | | |
| 智能型会议室 | 仓储实景 | | | |

Changdu enterprise run by private citizens which consist of Shanghai ChangDu Storage Co., Ltd, Shanghai Jinghong Storage Co., Ltd and New ChangDu Restaurant, since 1993 has been the creation of the development of business history for 18 years and has a certain scale of industrial, logistics, warehousing park.
Our general headquarters lies at No. 588 Yindu Road Shanghai, the company's total business area of 120,000 square meters, mainly engaged in leasing warehouse, warehousing, logistics and third-party storage management, storage services. Enterprise purpose: to provide customers with professional, accurate, efficient and satisfactory service. Changdu overseas enterprises to invest in real estate, port development, and promote the development of domestic and foreign logistics companies cooperation programs.
Park within the existing foreign customers: The United States, Britain, Japan, France, Hong Kong, Switzerland, Sweden, Israel, Taiwan, more than 30 .The total value of output in our base is 150 million yuan GDP this year, 15 million pre-tax profits.
In recent years, Changdu always democratic management of enterprises, the principle of coordinated development, through the establishment of rigorous scientific enterprise management system, follow the road to sustainable development, and achieved remarkable results.
The company has been in Shanghai for three consecutive years the private sector associations as "Advanced Enterprise in Shanghai"; in 2005 was Shanghai Administration for Industry and Commerce as the "three A-class (AAA) contract re-credit enterprise"; the first half of 2006 was Minhang District, Federation of Trade Unions as "advanced unit in factory affairs" and "the most satisfied with the trade union enterprises Minhang"; the company was named "Good managers trust employees"; by the end of 2005 passed the ISO9001 international quality system certification.
Changdu enterprises in higher-level staff under the leadership of each of the posts in different positive and selfless dedication. Changdu promote entrepreneurial spirit: honesty, loyalty dedication, diligence and thrift, the struggle always, with our hard-working hands, to open up new business enterprises Changdu.
Changdu business expansion in 2009 will transform the 30,000 square meter multi-storey industrial warehouse building, and maintain the sustainable development of enterprises, so that output exceeded 400 million of the park.
1, warehouse, plant rental
Main Changdu enterprise storage management industry, located in Minhang District, domain, traffic convenient, accessible, is located superior to, water, land and air routes, logistics facilities. Reasonable distribution in the reservoir area are located the three major business areas:
Class A Yindu Business District - Industrial-commerce, business and corporate headquarters are located in Silver Road, Long Wu Road, Pudong New Area Xu Pu Bridge from 2.1 kilometers, Shanghai South Railway Station, Long Wu light rail station, Central Link, from the Shanghai Hongqiao International Airport 16 kilometers away from Shanghai Pudong International Airport 40 kilometers away from Shanghai International Container Terminal 41 kilometers away from the Zhanghuabang international container terminal 34 kilometers away from the bulk cargo terminal in Hong Kong Longwu 1.8 kilometers.
Class B Jiangchuan Logistics Park - Park railway logistics center is located in the southwest of the central region, the north center, south southern railway hub, but also with the South Station rail freight hub. Distance rail transit line on the 5th station Minhang Development Zone is only 1 km distance, elevated Link A4, A20, Shanghai-Hangzhou high-speed, high-speed, etc. XinSong Highway, tightly around the base of the surrounding traffic is very convenient. There are around Feng Pu Bridge (one bridge, two bridge), Min Pu Bridge, Shanghai Port and also near the freight hub at South Station.
Class C Yindu storage area - North Chunshen storage area (near Lianhua Road Chunshen Road junction), the Southern District downtown warehouse district (near Hongmei Road South junction double), are mainly large-scale warehouse of 500 square meters . Surrounding large-scale logistics and transport companies are, and convenient transportation.
Changdu enterprise covers an area of 240 acres, 4000 square meters office building, a ground floor and multi-storey factory buildings, warehouses, an area of about 120,000 square meters, 20 meters, 100 square meters, 500 square meters, 1000 meters, 5000 square meters large, medium and small range. Building insulation, sound insulation, ventilation in warehouse,, mold, moisture, with formation warehouses, dry. Elegant environment in the reservoir area, clean and beautiful. Spacious road, unimpeded access, loading and unloading is very convenient to operate and is equipped with large-scale platform for loading and unloading cargo containers. Installed outside the library with the new ceiling sun, wind, rain and snow, loading and unloading access. Warehouse Library area complete with fire equipment and ancillary facilities. In order to protect the absolute safety of the reservoir area, strict fire prevention, anti-theft, the probe is equipped with a 24-hour monitor and alarm device.
2, Comprehensive Park Merchants
Changdu enterprise with the development of society, in recent years, new commercial zones are China Merchants Bank and the China Merchants Logistics Park Jiangchuan. Be able to offer policies, laws and regulations on the advisory services, as well as a variety of policy information. Foreign enterprises, other economic organizations and individuals to set up this company, there are (100 square meters to 2000 square meter) plant, with warehouses, office rental business. Depending on the geographical location, developed a different price to customers on-demand options.